Mitsubishi Camper.
Something
Recreate your own adventure with our 4×4 Mitsubishi campervan.
It's got everything you can think of for a great outdoor adventure.
All you need to do is get behind the wheel and hit the road!
Price Range
2-6 days: 120$ per day
7-14 days / 110$ per day
15-20 days / 100$ per day
21+ days / 90$ per day
All our vehicles are Insured
(subject to the terms of the insurance provider).
Specs
| | |
| --- | --- |
| Seats | 5 |
| Sleeps | 2 |
| Fuel Type | Petrol |
| Gearbox | Automatic |
| Fuel Usage | 10/15L |
| Drivetrain | 4 Wheel Drive |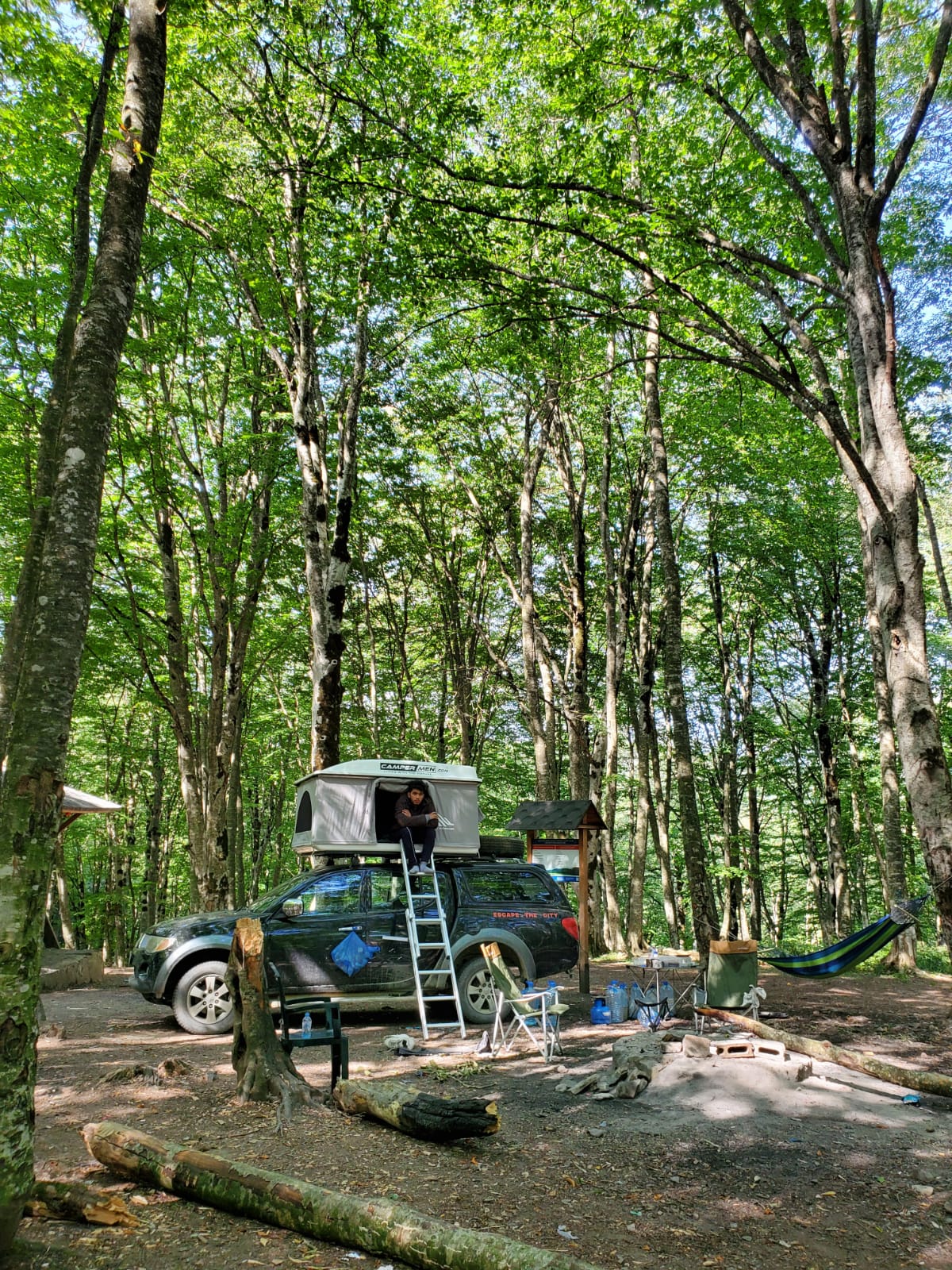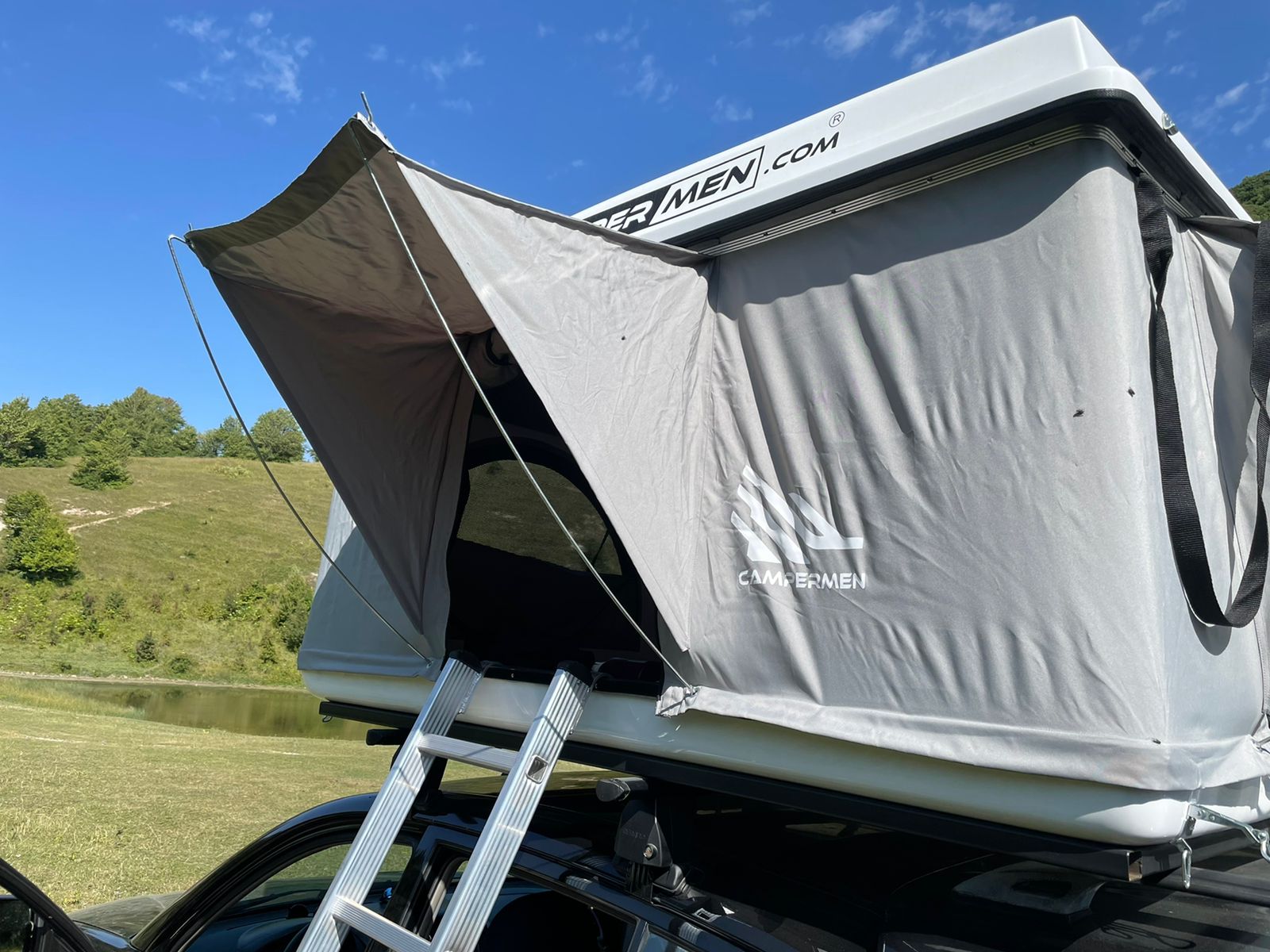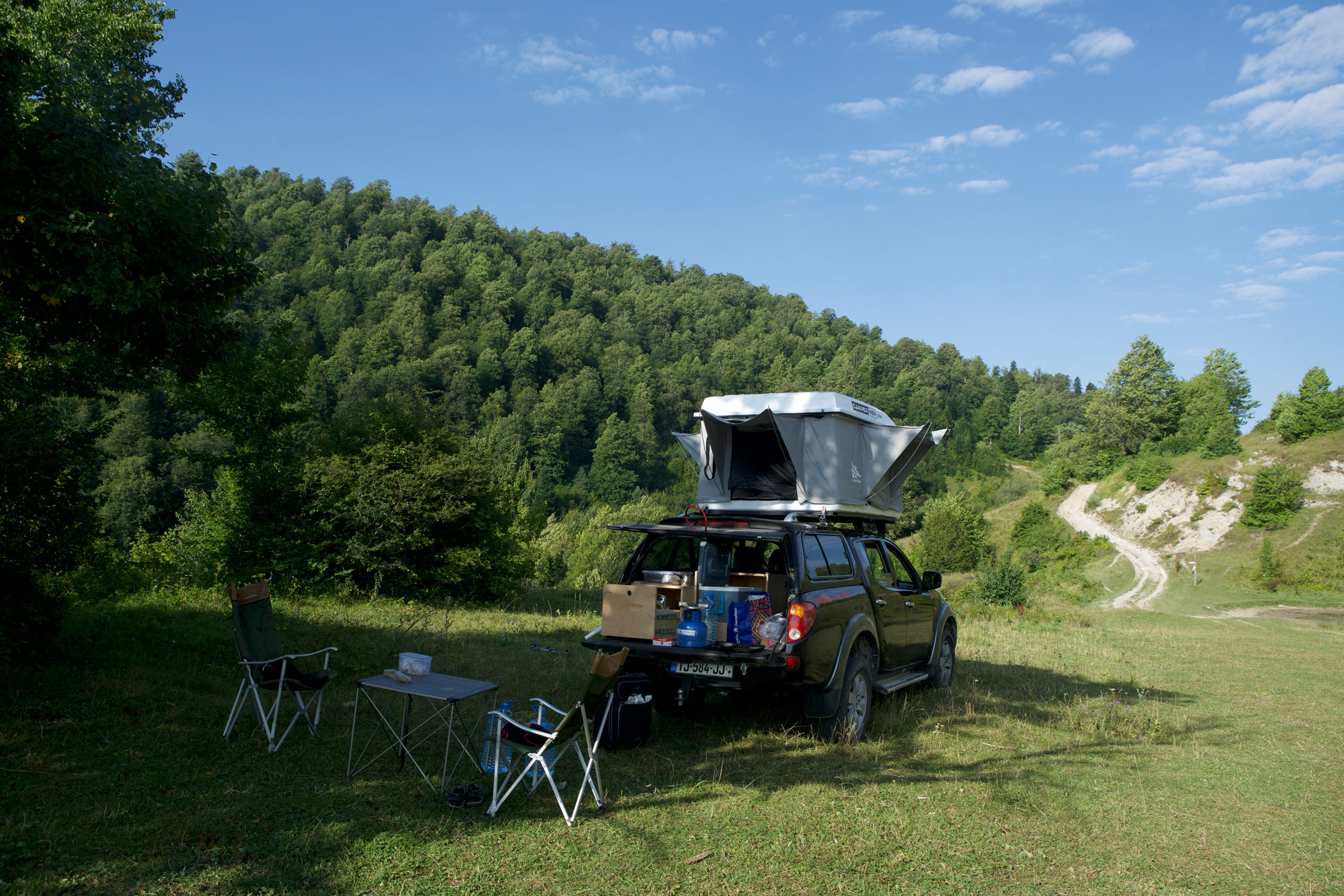 Hardshell
Rooftop Tent

The tent features excellent protection with a high-quality
fiberglass body, made with four-season waterproof Oxford
fabric. Measures: 135×205. Closed: 29×100 cm. Comes
with Aluminium Ladder and storage compartment.


Comfortable Bed
Good sleep is the key. For a great sleep experience, we
carefully selected a hardshell rooftop tent with an
ergonomic 6cm mattress that comfortably sleeps 2 people.
Back Organiser
For quick and easy outdoor cooking you'll find the
tap sink, fridge compartment, 12V outlets, and
storage space in the trunk of the camper.


Basic Cooking
Utensils
For those of you who find joy in preparing tasty meals,
you'll find basic kitchen and cooking essentials in the van.
Outdoor Furniture
Best experiences and memories are created outdoors.
Our camping furniture adds extra comfort and helps you
reconnect with nature, soak up the sun and embrace
the freedom of the outdoors.

Pick-up / Drop-off
Regular Pick-up: Between 10:00-15:00 – Free
Early Pick-up: Between 07:00-10:00 – $40
After-hours Pick-up: Between 18:00-00:00 – $50
Regular Drop-off: Between 12:00-16:00 – Free
Late Drop-off: Between 16:00-21:00 – $50
Cancelation Policy /
Moderately Flexyble policy
Kitchen with sink and running water (90 L) / Kitchen utensils & cutlery
essentials / Fridge / King size bed / Set of bedding / Awning shade 2.5m x
2.5m / Outdoor chairs and table / Hammock / 12 V & 220 V outputs /
Dual battery system and solar power / Portable WC / outdoor shower /
Slide-out storage / Storage drawers / Fire extinguisher / First aid kit.
Please note that the car does not have a built-in air conditioning. It has a
fan/ventilator.
Optional Extras
BBQ Set: $10 per trip
Child Seat: $15 per trip
Portable Fridge: $10 per day
Solar Shower: $5 per trip
Sleeping Bag: $10 per trip
Camping Carpet: 15$ per trip
Wifi Unlimited Data: $25
Wifi 20 GB Data: $12
Deep Cleaning (pets): $40 per trip
Payment
A reservation deposit of 50% is required to confirm the booking. The
remaining 50% should be transferred 1 week before arrival.
Security Deposit: $300 payment should be made upon departure. The
security deposit will be refunded within one week after the rental period.
Any costs arising from damages, returning the car without a full tank, and
other claims will be deducted from the deposit.